specially created for you
A Personal Approach by Intentional Excellence
The Ready Fire Aim Masterclass: Boss Women Edition
Every day I get to work with amazing, well educated, highly accomplished women
And 80% of them have one thing in common: they can't get out of their heads, and into action
They are waiting for the perfect opportunity to leap into the next big thing.
But guess what? Perfection doesn't exist
And it's impossible to make progress in a process that you don't participate in.
So in order to win you must commit to consistent imperfect action, and that is my absolute speciality!
If you're reading this message, that already tells me you're ready; now it's time to FIRE
Let me be part of your Firing Squad, so that we can take action together!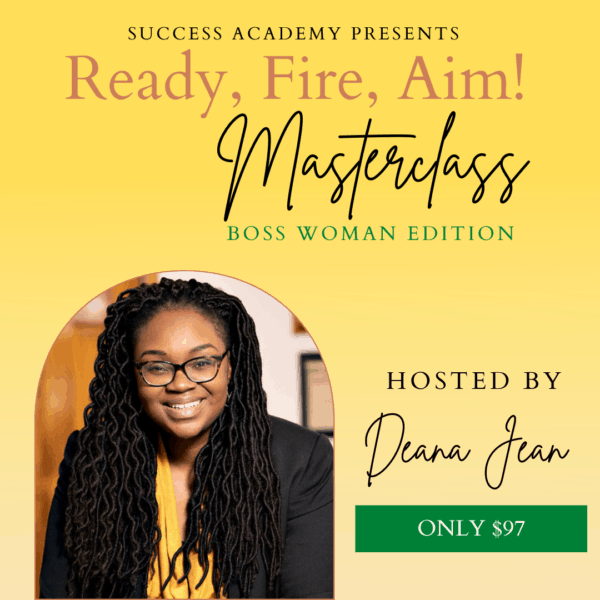 This training will give you all of the starting steps and tips I wish I had when I was first starting to build my brand and influence.
(You're going to want to bring a notebook!)
Subscribe to my tips and receive a list of latest podcasts.