A business coaching solution for Entrepreneurs and beyond
I'm the CEO and founder of Intentional Excellence – a personal success program for sales leaders & modern entrepreneurs.
We launched based on  my belief that every single person has the ability to achieve tremendous success by identifying their passion points and creating strategies rooted in those things that drive intrinsic motivation and outstanding results!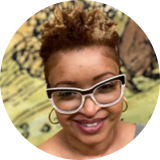 Content Solution Architect, Newsela
"Working with Deana was an amazing experience! Her coaching, motivation, and leadership expertise is exceptional & she provides insight that leads to the development of those around her."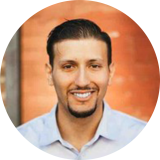 Director of District Partnerships, Nearpod/Flocabulary
"Deana is the queen of strategy and coaching. She is so thoughtful in all that she does, which makes her extremely efficient with both her words and her actions."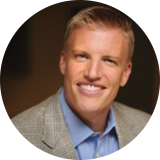 President, Dale Carnegie North Central US
"Deana brings care and intellect to everything I've seen her do. She has the unique blend of caring for others, while also being thoughtful in her work. Our work together rolling out a national sales and account management methodology was much stronger because of her leadership."
Learn some ways you can work with us.
Implement and rebuild your organization around the strategic training
Let's work together to bring passion & process to every aspect of your life"
Bring accountability to your organization in a big way that ensures growth and success
Personal and professional goals achievement
Improved personal leadership, including work / life balance
Increased accountability and focus
Improved self-awareness and perspective 
Growth in leadership competency and capacity
Better systems for priority management
Enhanced team health and development
Turn Your Passions Into Profit
We know better than most  that choosing to walk the entrepreneurial road is challenging, however IE will nurture & support you every step of the way with customized coaching, helpful resources, and a network of successful and helpful allies who want to see you win.
From New Hire to Key Player – the Accelerated Path
Carefully turning your new hire sales training into a rapid path to mastery is an art; one that Deana Jean knows well. It involves thorough grounding in the consultative sales process, with skills assessment at every point along the way.
Don't Stop at the Starting Line
Deana can help you implement and rebuild your organization around the new training you've obtained – through a carefully-calculated 6-week coaching strategy. Designed with maximum scalability to serve as both a small business consulting package, while generating powerful results at the enterprise level.